Offical Website: www.owenphoto.org / Email: owen.photo@gmail.com
Under the witness of Buddha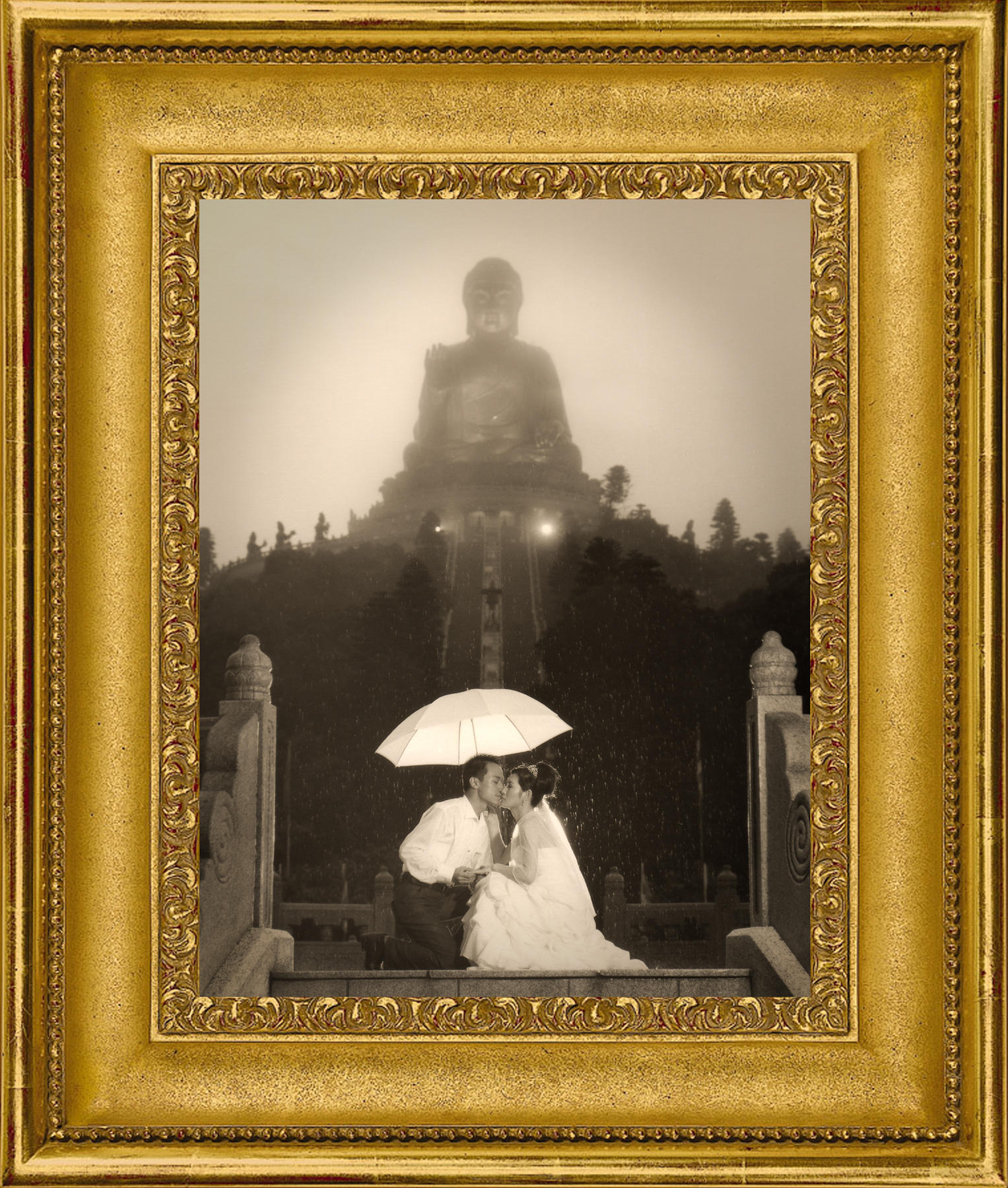 This is the well-known Tian Tan Buddha in HK, yet few of us know that the Buddha could be shined with light.
Only two times a month (1st and 15th day), the Buddha is lighted up in the dark. We planned our shooting
itinerary on day fifteen with an intention to photograph almost at
night. Unforeseeably, it rained and deep fog covered.
Even the Buddha shined; it is hardly to see it. The couple expected great photos under such inclement situation
and very looked forward to the testimony under the Buddha. Finally, our wills pay off and the fog dissipated
and the Buddha showed. The gentleman kneeled with one leg and sent his life-long promise and commitment to his wife
under the Giant Buddha! At the same time, I didn't disappoint my clients and took great pictures with the witness
under the Buddha. Very soon, the Buddha was covered by fog again and we were totally wetted. Although the
unexpected inclement weather made the situation difficult, when I developed the film in a photo, it turned out perfect.
The couple admires a lot and understands that regardless of the good or bad situation, no matter it is sunny or rainy later,
under the witness of Buddha, the commitment does not change!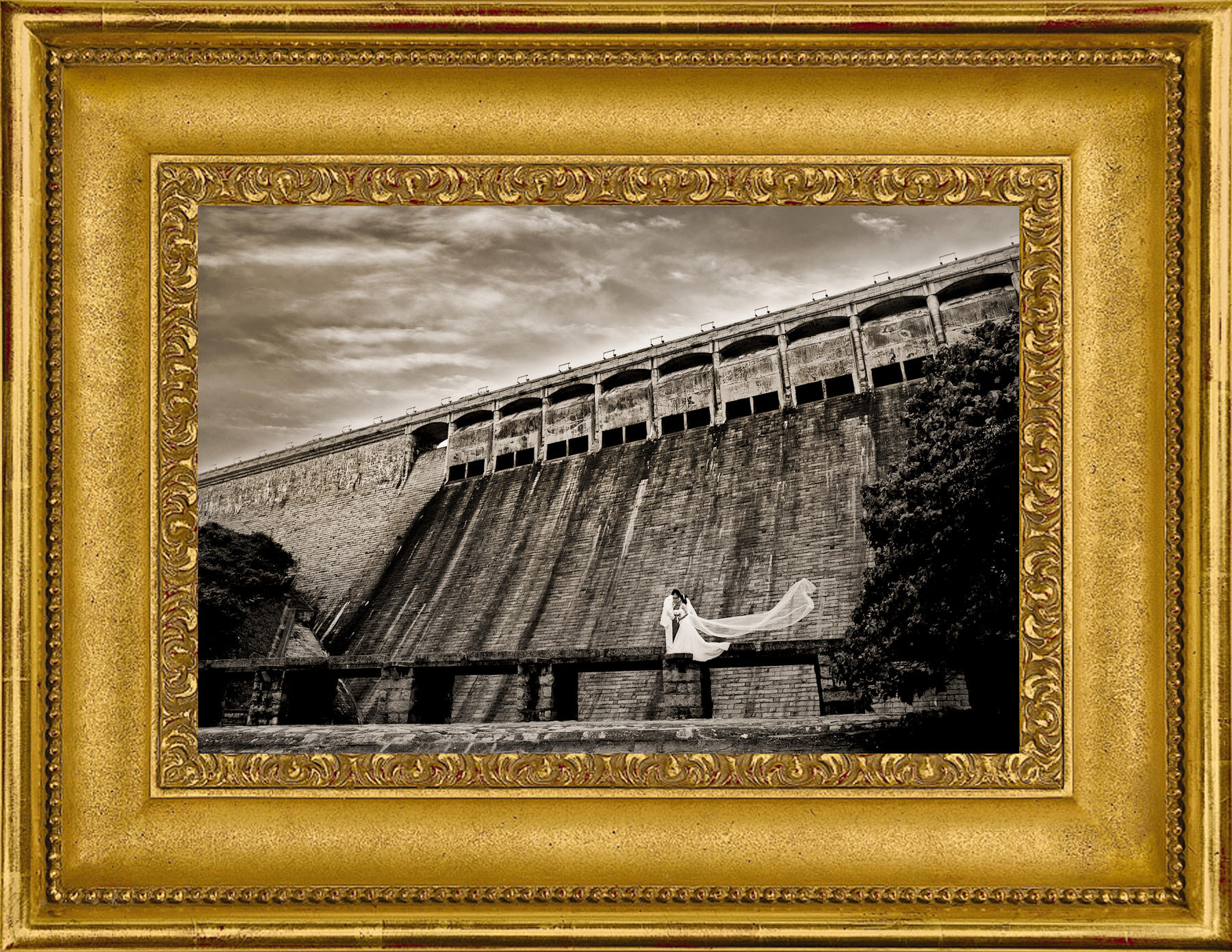 When there is a couple standing on a bridge, they are projected small in a photo. If among the greatest nature,
we become even small and insignificant. However, various types of love between people could make us strong,
powerful or even touching. Most types of love may derive from love between couples. Since people marry,
have children, then there is an affection between parents and children. Children grow and meet new friends
and then friendship generates love like an endless cycle. The get-together of two people consists of family,
whether there is happiness or not, directly affect the next generation. Macro speaking, it could affect
the whole community or even the world. The question that whether our world could be full of love and beauty,
The key actually starts from lovers!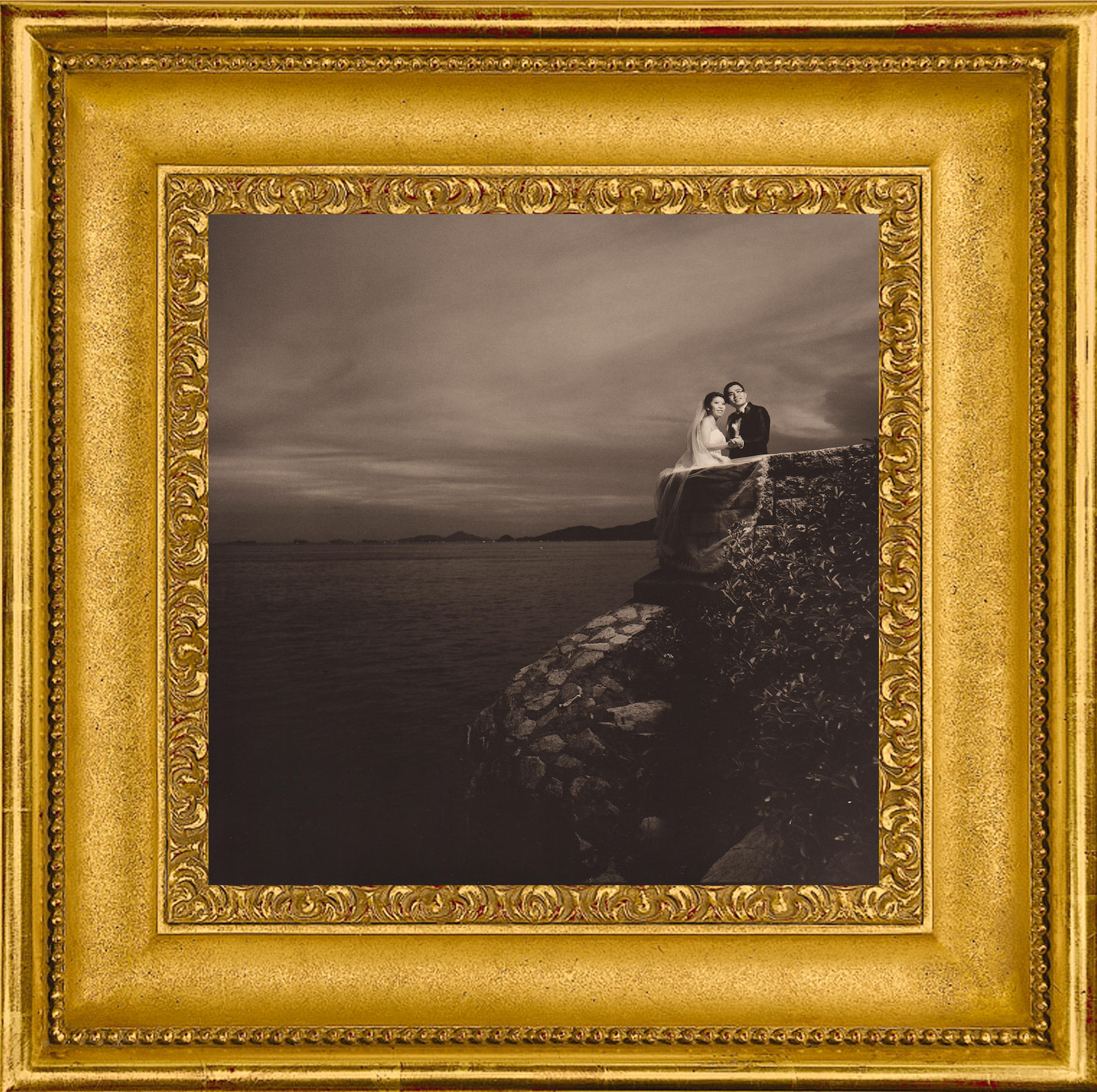 The weather of shooting date is calm and peaceful, yet it was rainy and windy the day before.
We cannot expect our life like weather just like we cannot guarantee a sunny day all the time.
On the road of life, there is uphill and downhill and when you miss out something,you will treasure
and understand more. When two individuals come across each other, it is "Yuan".
Until they can get together, it is "Fen". Only you can treasure this precious "Yuan Fen" (Fate),
you can overcome any problems by joining hands by hands.
Under the Lion Rock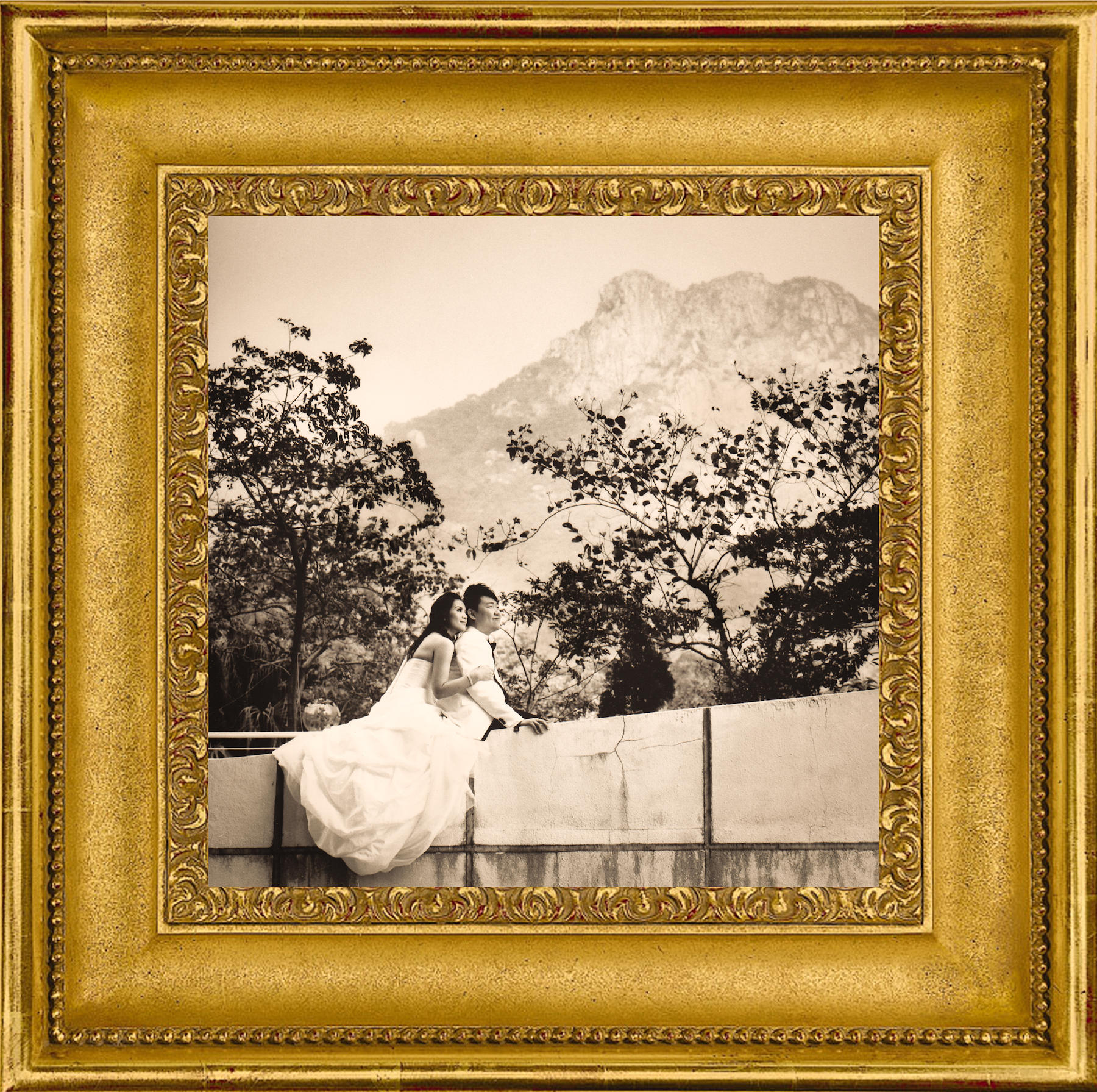 The prosperous Hong Kong today is because of the hardworking of last generation.
Lion Rock is a spiritual representation of grass-root level who works hard for the career, family
and living. Moreover, Lion Rock shows the meaning of togetherness and when you look back for your parents,
it is easy to imagine their persistence in overcoming challenges. No matter how one defines a person
whether successful or not, they are already successfully to grow us. Young couples may not understand
this easily but they will anyway know one day. They will understand the difficulties in growing a person and
when they look back their achievements, they will be thankful to what they had.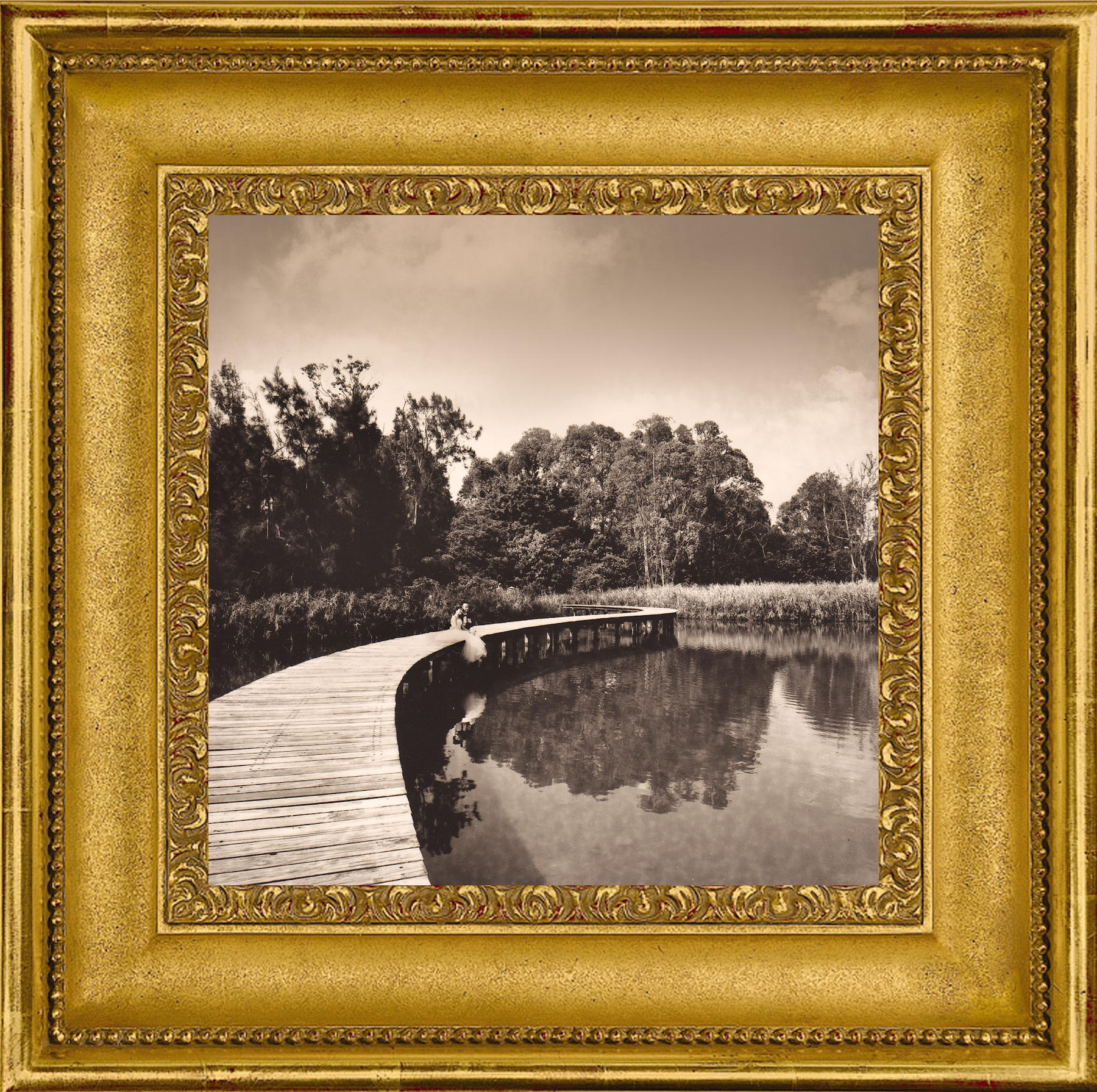 you should not only keep forward but also take chances to stop and enjoy what you have/had.
Admire what you have/had with your significant one and you will find he/she is always be with you.
Retrospect both cheerful and tearful moments, the road traveled, came across only remains for your memory.
Thanks for your partner in marking the past, stay true with present, and you could find a way
to develop your future together.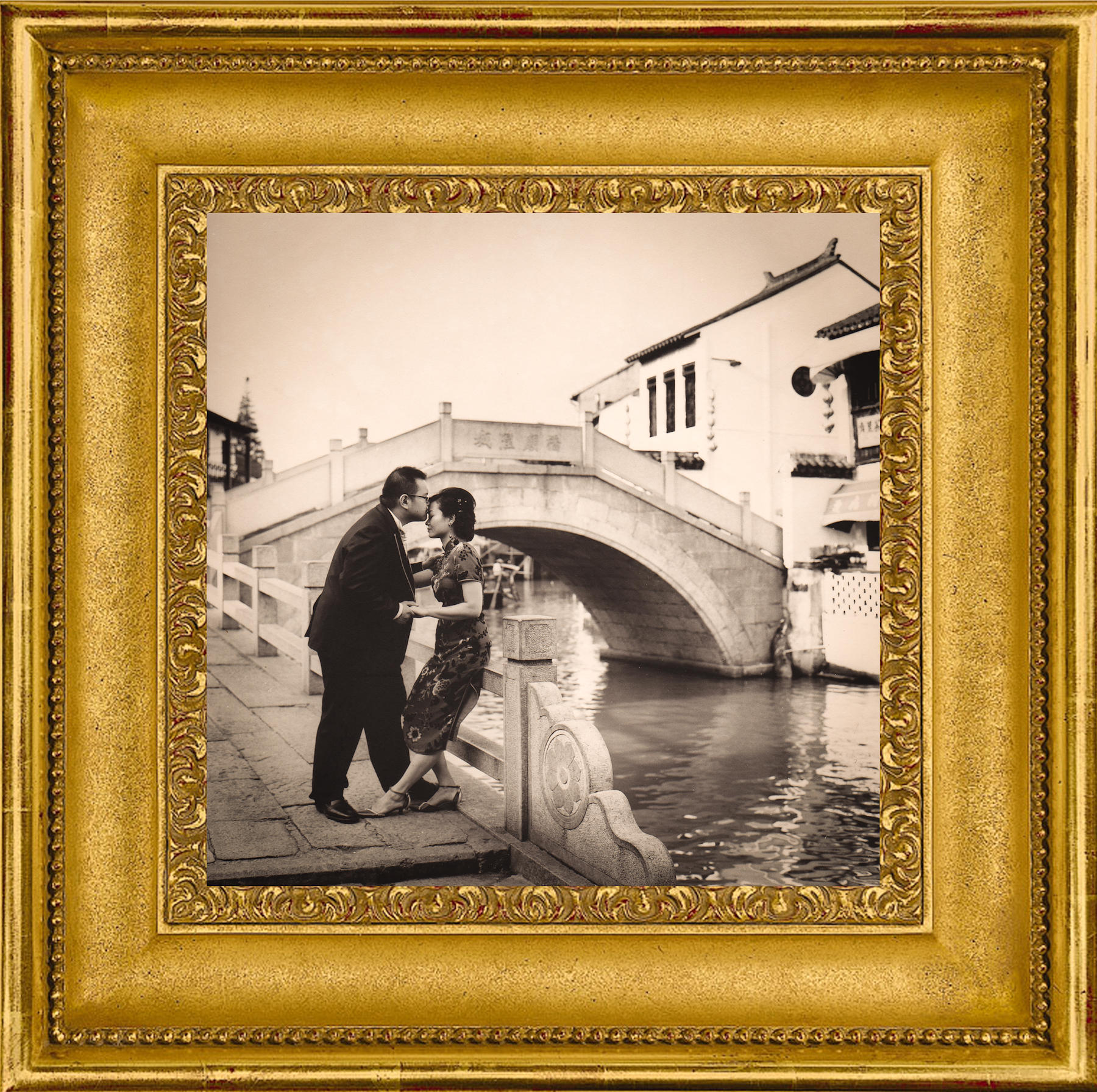 A simple kiss is worth a thousand words. In such a quaint fish village, we seem like go back to past Dynasty.
A man had to work and prepared to travel long. The couple was speechless, yet they understood the way
to say goodbye in soul. Looking back, due to works, couples that were separated in different places were not unusual to many.
Perhaps saying goodbye to each other at that time does not need words. A kiss or a hug could offer similar feeling or
even work better because the connection is well bonded. Relationship between husband and wife is built
on the foundation of caring and importance of each other.
Prosperous Future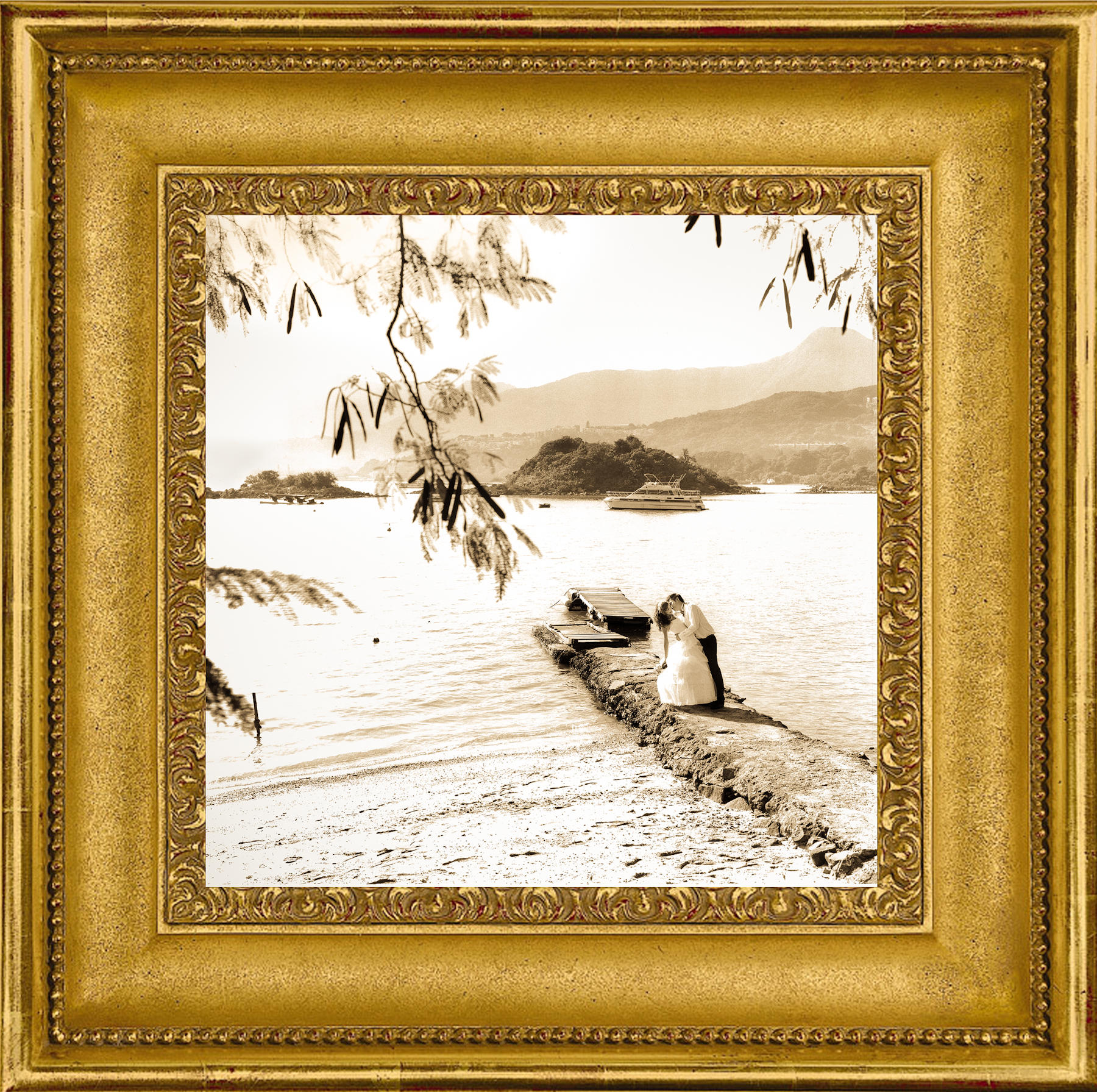 This is a small pier in Sai Kung. Standing here the couple seems to start a new journey and
travel places by places of the world. Not that far, there is a yacht waiting for them. Although it is all about imagination,
this is a good idea to project a new life of a just married couple. There are many wonderful things ahead
and with pleasure, treasure and gratitude, the couple can create their bright and wonderful future.
Life Tree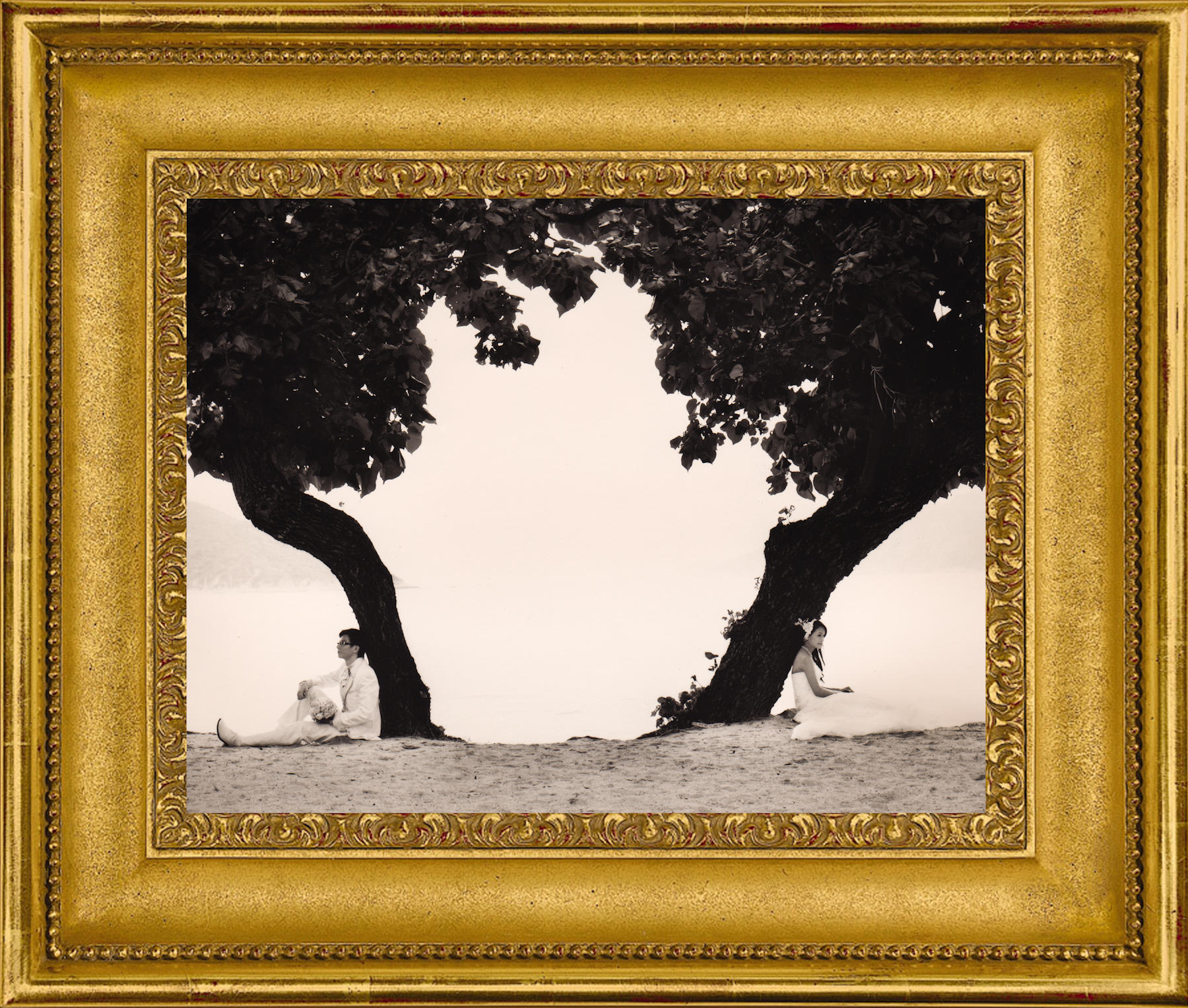 When a man does not know a woman, they will have different expectation on their Mr. Right or Miss Right.
However fate is a special element, it could be very close or may be just set apart by a tree distance.
Perhaps you never know if you do look the other sides, but when you two are connected,
both of them will realize that they are just so close.
Sky and horizon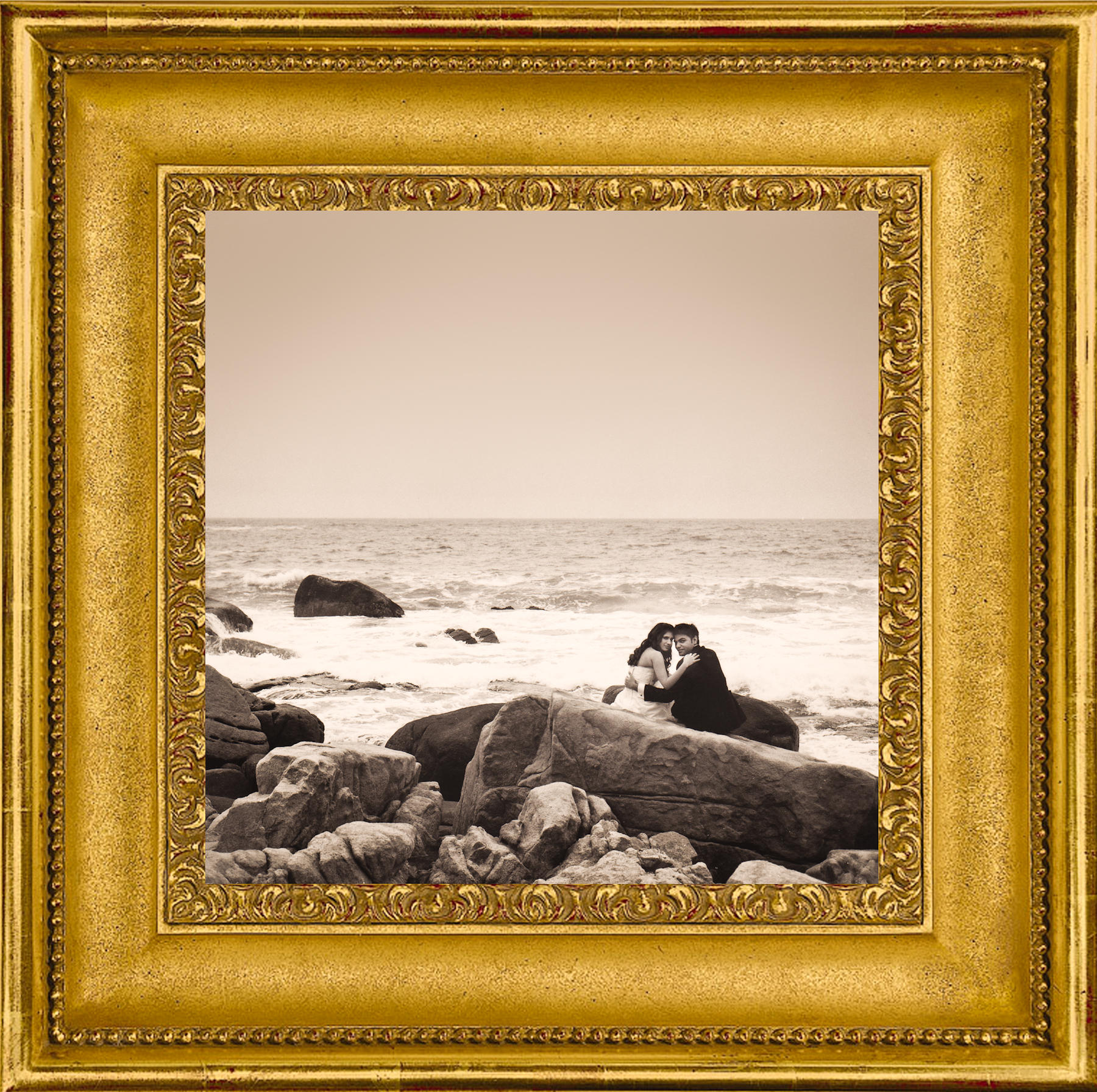 Sky and sea give us an impression of broad space. It is comfortable and make us full of ambition.
Although sometimes you will feel anxiety, negative emotions can be easily discharged when you are
close to sky and sea. Both of them give you positive energy and you will have power to go forward.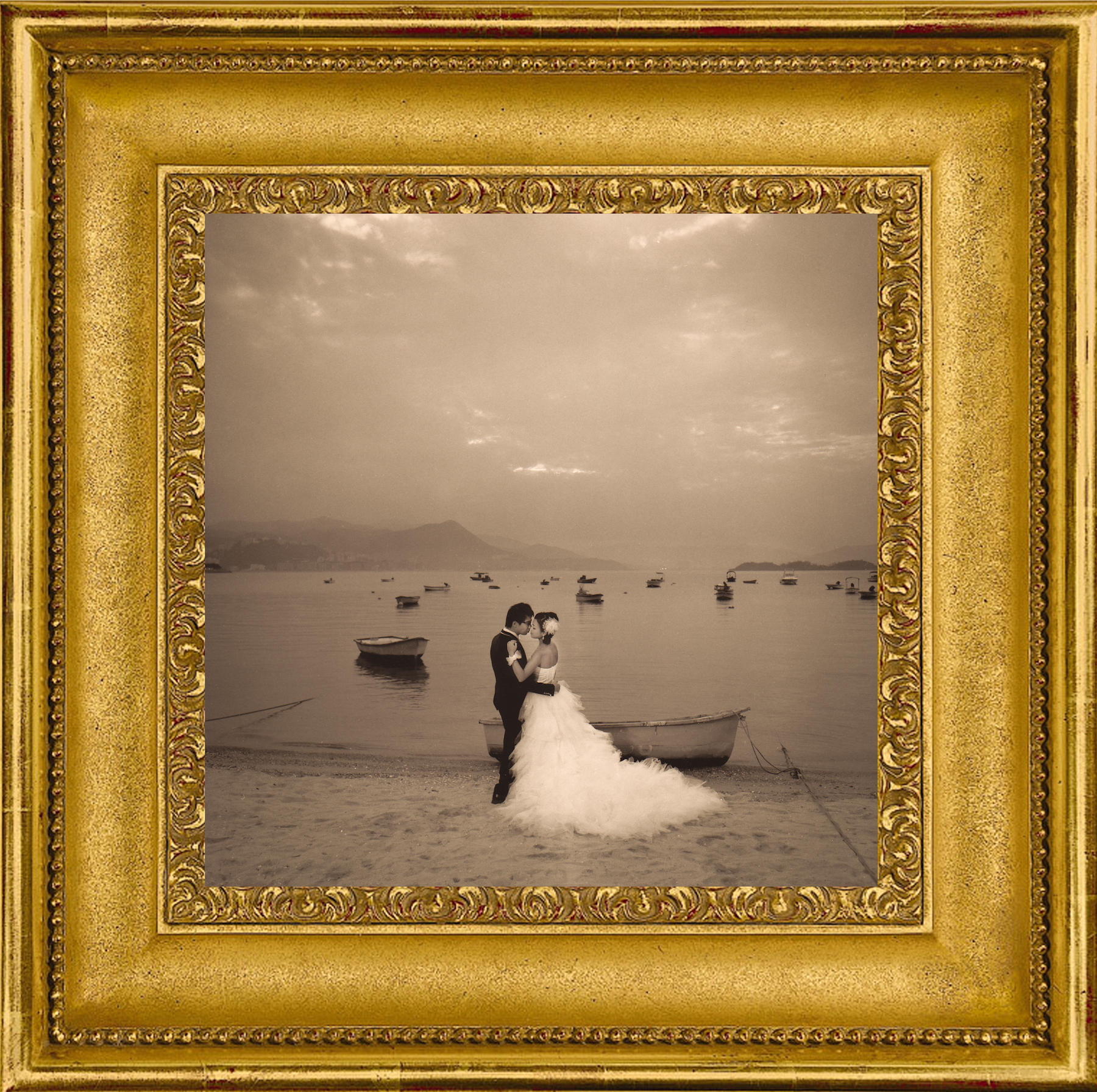 Boats on a calm lake like floating leafs which enlivens the lake in a special way. Boats can also
connect couples from each side and reach the other side. You will not find alone if you are lucky
to find your partner. There are actually a lot of boats that we can ride and get us pass through many
difficult situations. Should you pay attention and carefully search, you will know that
your boats are not far away.