Tuesday 27th February 2007 04:59:22 PM


Bakery[ 0 messages]
---
Love, Friendship
My friends can really bake... check this out:
Can you believe this is home-made?? Humm, looks like I can really consider investing into cafe business as long as this friend of mine is around... ;)
And guess what? Besides taking photos... I helped out too!!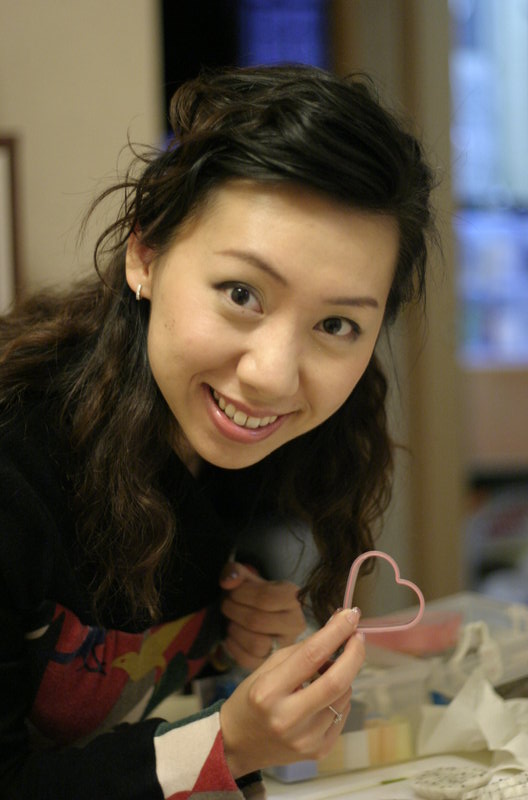 Wednesday 14th February 2007 01:48:33 PM


St. Valentines Day[ 0 messages]
---
Love, Friendship
I am always a big fan for celebrations - it's a time to refresh, reflect and recall.
Birthdays remind me of the importance of this particular person - be it myself or family & friends around me. It's a time to thanks-giving.
Anniversaries (be it dating, wedding, even wedding preparation or flooding) - it helps to reflect on the past year(s) journey since the "first date" of that particular event. What I have gone thru, remembering the feelings back then when that happens.
Mother's, Father's (and I need a Brother's) Days - give our family an excuse for a feast and share "cheaper" gifts.
Christ related seasons of Good Friday, Esther and Christmas - ALWAYS a time to reflect on my belief and faith, and how REAL I believe in God and how SERIOUS I take Christ' life as!
St. Valentine's Day - 2007.
I am not eager for any cool celebration nor fancy floral packages, not at all*! I am just so content with my current intimate relationship to a point that, this Valentine's Day only acts as a good reminder that I shall continue to invest into my inner character and spirituality, thus benefiting our relationship and as a result building a strong strong marriage. And it's an all year round activities! When I think further of our marriage... I can say NO more than a big thanks - thanks to my wonderful and patient husband.
More so, Thanks to the Lord - we would never make it thru the tough 14 years of courtship with disappointment, fear, doubt and tears. God turned all the scars into beautiful drawings and pain into blessings.
Friday 23rd June 2006 12:38:55 AM


CTO[ 0 messages]
---
Love, Friendship
The Chief Technology Officier at home is now working on a solution to edit the colour of certain linkage in this website... how kind of him? What would I do without him?
Ah guess what? He fixed it! Cool ~~~
Tuesday 13th June 2006 10:34:38 PM


5th Dating Anniversary[ 0 messages]
---
Love, Friendship
Five year today - our 10 year friends-relationship finally ended. The new stage as boyfriend-and-girlfriend was just as exciting and challenging as the new chapter as husband-and-wife. Both were important milestones in our relationship.
I can boldly declare that I love my husband a lot - and I know, very well, that the reverse is true too. There is no other man I would rather married to. It's such a great feeling to be so SURE of a decision.
Some find it shocking and silly that we actually celebrate our dating anniversary... but not to us. It was important that we refresh our memories of the past, to remind us how difficult it was for two people to walk one step closer, and most importantly, how much we admire and attracted to each other that we wanted to be together so badly... all these things are what's needed to keep a love-firing going.
We just went out for dinner, nothing very fancy but it's the thought that counts - the thought that we actually go out and do something different. He suprised me big time by getting me a tailor-made bouquet that mimicks the one that I carried on our wedding day! He knows there is a special spot in my heart for these 11 big-red roses.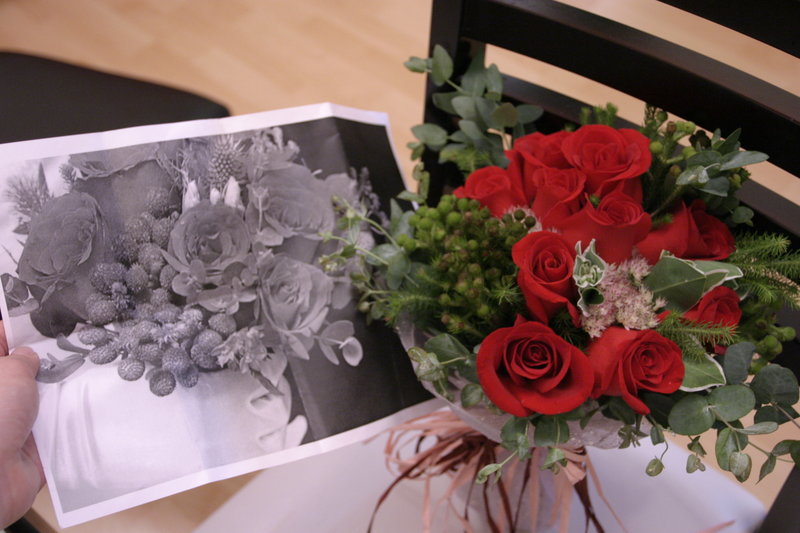 0.0438919067383