7th Hiking for Green Future 環島行 18/3/2000
Hong Kong Trail (The Peak to Big Wave Bay), 50km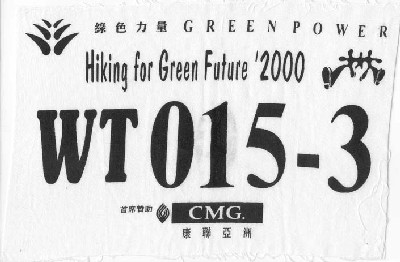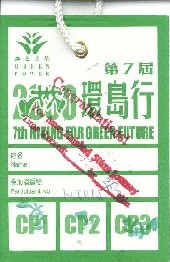 We finished in 7hr 47min. (The official timing was 7hr 36min,
but many said that they got that 10 min discrepancy as well.)
It was a pity that I could not go any faster with the aching knee during the whole second
half. Though the finishing time was strong enough to put us on 9th of the 50 km team category!